Very ancient Jomon culture produced this jadite.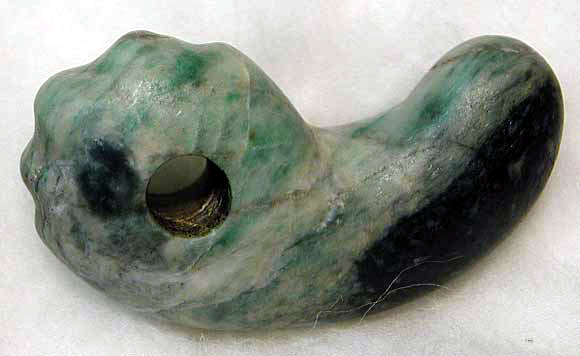 The oldest magatama may easily pre-date the last glacial maximum.
I've always thought that magatama seem embryonic and innocent.
The "bumps" seen on some magatama may represent compound magatama, that is magatama within magatama, with multiple interesting implications for the human spirit that magatama may represent.